5 benefits for your business of getting a smart meter
Read Time:
4 Minute, 29 Second
[ad_1]

The benefits of smart meters should be compelling enough reasons to install one at your business premises: more accurate billing, a better understanding of your energy usage and bills, and a lower carbon footprint.
But that's not all. Smart meters have many other knock-on benefits that might surprise you, including cost savings, access to more flexible tariffs, and even strategic advantages that could help you streamline your operations.
In this article, we'll delve into the 5 key reasons to get a smart meter that you might never have considered. 
Cost savings
With global events pushing up the cost of energy, many businesses are feeling the pinch. According to Smart Energy GB, there's even been a 13% increase in the number of business owners receiving estimated energy bills, meaning they could be paying more than necessary, making budgeting and forward planning more difficult.
With a smart meter, estimated billing is a thing of the past. You know exactly how much energy you're using and how much it's costing you, and you can use that data to track usage and manage your costs effectively.
For many businesses, this could be as simple as realising how much energy is being wasted by unused appliances or lights and equipment left on overnight. By only turning them on when you need to, you can start making small savings that really add up over time. Best of all, if you are eligible for an in-home display, you can measure these savings in pounds and pence, by day, week and month on your smart meters' in-home display.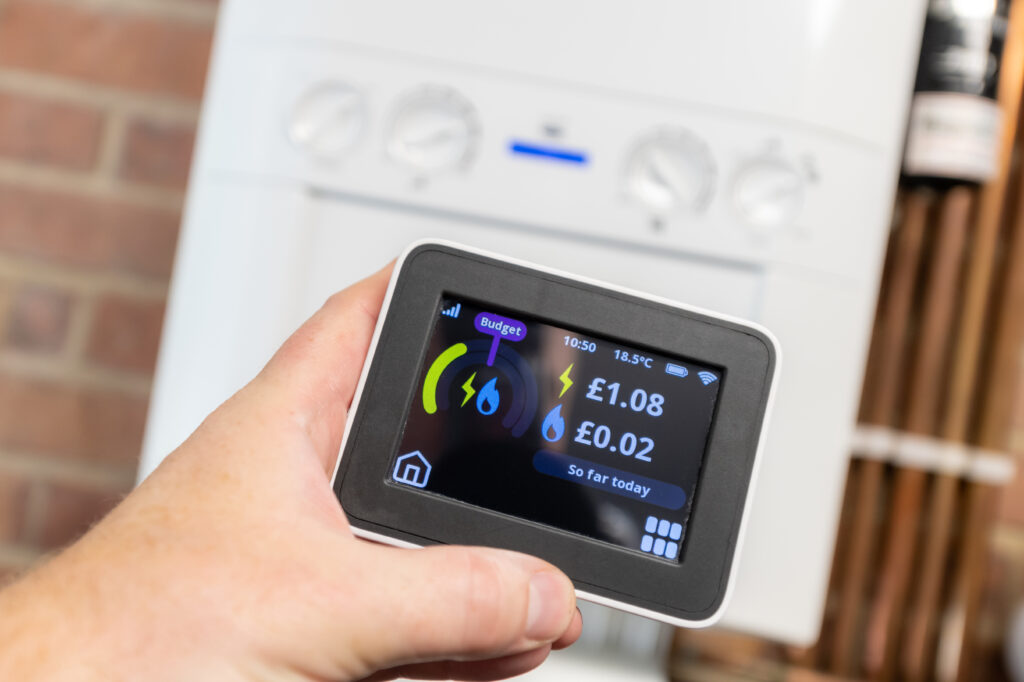 Better business decision-making
If you are eligible for an IHD, you can get near real-time data on your energy usage, which can be hugely valuable for business planning and budgeting.
Smart meters can also help you to identify irregularities in energy usage that could be a sign of an equipment issue. For instance, if a piece of machinery is consuming significantly more energy than usual, it could be an early warning sign that it needs maintenance or repair. Addressing these problems promptly will minimise operational downtime, and could spare you from a minor hitch turning into a major headache.
Smart meters allow for more flexible energy pricing, such as dynamic time-of-use tariffs. Under this model, the cost of electricity varies depending on the time of day or the level of demand on the grid. This way, you can plan to run high-energy operations during off-peak hours when electricity is cheaper, or on sunny or windy days when more renewable energy is being produced. Over time, this could lead to significant cost savings for your business.
Alternatively, you can use the more detailed picture of your energy usage provided by your smart meter to select the tariff that is most suited to your usage patterns. 
Flexibility
Having a smart meter installed doesn't tie your business into a uniform way of managing your energy. In fact, you still have a great deal of flexibility and control.
For example, you may be able to choose how often your smart meter automatically submits readings to your energy supplier depending on your preferences. This can either be every half hour, once a day or once a month – different suppliers have different standards. Every half hour gives you the most accurate picture of your energy usage, but you may have good reasons for an alternative submission frequency.
Whatever you decide, know that, by 2025, Ofgem's Market-wide Half-Hourly Settlement will mandate half-hourly readings as the standard for all businesses and consumers. 
Additionally, there should be fewer issues with switching suppliers when you have a smart meter. With a second-generation smart meter, you should be able to do so without any interruption to your supply. Likewise, it's just as easy to change your tariff, and you can carry on using the same meter if you do.
You can even choose smart prepay if you prefer, which, with a smart meter, is as easy as mobile pay-as-you-go. You can choose to top up online at home or in person at your local store, and you're free to switch between prepay or credit without the need to change your meter.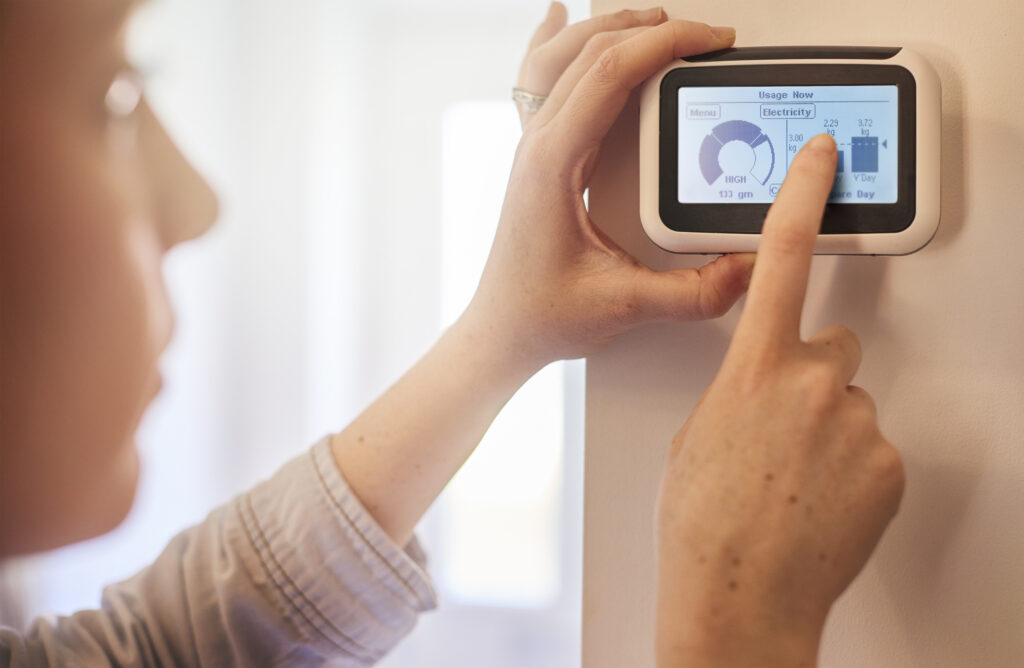 A smarter energy future for all
When you install a smart meter, you're not only making a smart decision for your business, you're making a smart decision for all. Firstly, you're contributing to the nation's transition to cheaper, cleaner and abundant renewable energy, and you're helping to modernise the entire UK energy system.
But also, by providing better usage data – especially if you opt for half-hourly readings – you're helping suppliers buy more accurate amounts of energy on the wholesale market. This reduces wastage, improves efficiency in the electricity system, and ultimately, brings down costs for the end user. Ofgem estimates these cost savings could amount to between £1.6bn and £4.5bn by 2045.
What next?
Lower costs, better operational efficiency, and a cleaner, brighter energy future for all – the multitude of benefits of smart meters are clear.
Click here to get a smart meter for your business. 
This article is part of a paid-for information campaign for Smart Energy GB.
[ad_2]

Source link