5 of the best phone systems for your remote workers
Read Time:
6 Minute, 17 Second
[ad_1]

One way to support your remote workers is a company-wide phone system.
It makes sense for you as a business owner too. As of December 2025, landlines will become inactive as part of the PSTN switch-off, as will other fixed lines such as your broadband.   
Phone systems can either be in the form of a cloud based Voice over Internet Protocol (VoIP) or VoIP private branch exchange (PBX). The VoIP PBX is a more modern version of the traditional PBX, using your broadband or data connection to receive calls. As there's no hardware to install, it's cheaper than the traditional version. VoIP gives you a higher quality of phone call and is free across multiple sites.
Cloud based VoIPs are another consideration and tend to be more flexible than a PBX system.
VoIPs are at times more expensive. They're often determined by the number of employees who use it, as you'll see in a minute. That said, it will still be generally cheaper than landline and these systems have more features than your standard phone.
Why should I upgrade my phone system?
There are huge advantages in everyone having the same system, especially when they're working remotely. It's easy to forward calls – it can done by name rather than wracking your brain trying to remember someone's extension number. It's flexible too, allowing your employees to take their calls wherever they go.
Take a look at some of the features that you can expect to find on your phone system.
Auto attendant: A digital receptionist which lets callers connect with the right person or department. Alternatively, you can set an after-hours message (outside business hours), set scripts and have your calls connect after a certain number of rings
Business SMS: Some systems have business SMS. With this you can send texts to staff and marketing texts to customers, as well as follow-up SMS surveys. What's more, you can send someone a text using email to SMS functionality, giving you the direct communication of SMS without all of the faff of typing on your phone.
>See also: Six tips to small business success in SMS marketing
Call queuing: Queue up callers rather than missing important conversations. You'll recognise a call queue from ringing up other businesses and customer service lines. It'll play 'on hold' music and/or a repeated message to let the caller know that they're in a queue and in what position. Other perks include automating how long a customer is on hold before being transferred to voicemail and managing queues from multiple devices. Companies with several departments have the option of defining multiple destinations for callers.
Online faxing: Online faxing is cheaper than its traditional counterpart. Platforms allow you to send multiple faxes being sent at the same time and as documents go directly to the recipient, it's a more private way to send than traditional faxes that can be seen by the whole office.
Video calls and conferencing: If you want to use slides or other images while you chat (or you're just missing your colleagues), you can opt for video calls. If it's a conference, you'll be able to record it for future playback.
Voicemail to email: This function records a voicemail, transcribes it and sends it to the recipient's email address. You may receive an email with the recording attached, saved to your voicemail inbox (with or without a notification email). The voicemail file will include the time and date as well as caller ID info.
Which phone system should I use for my remote workers?
Below is a brief round-up of phone systems you could incorporate into your team's day-to-day working.
Microsoft Teams is one of the most widely used co-working platforms on the market. It's a VoIP PBX system, which can be used with a headset, a device or an IP phone.
Put contacts on speed dial, put them into easy-to-find groups, a history of your previous calls, block callers, automatically forward them if you're doing a presentation or a meeting. You can also set options of what will happen if a call goes unanswered and configure voicemail.
Pricing
Microsoft Teams free: £0; Microsoft 365 Business Essentials: £3.30 per user per month; Microsoft 365 Business Basic: £4.90 per user per month; Microsoft Business Standard: £10.30 per user per month.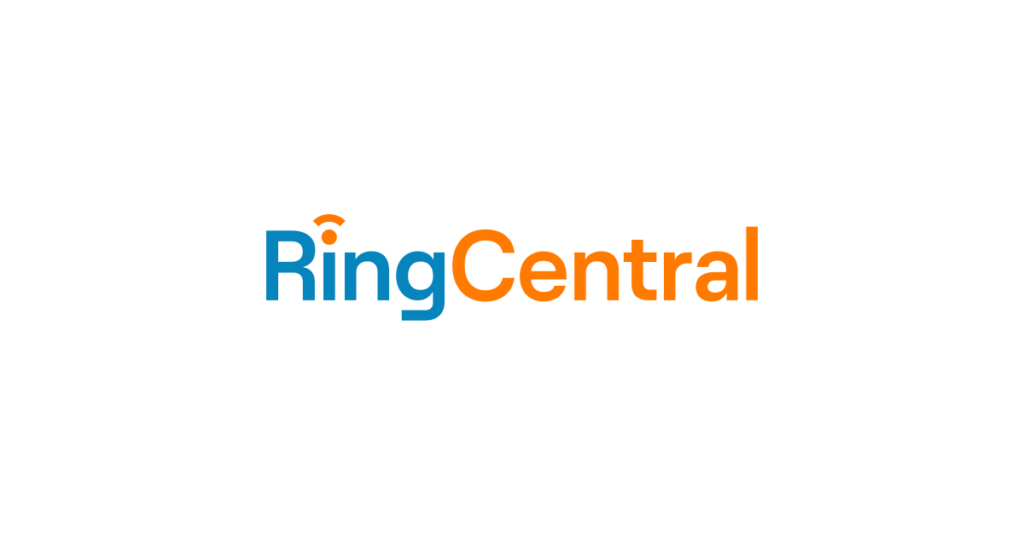 On RingCentral, you can easily add users and lines as your business grows. You can also set up visual voicemail, voicemail to email, internet fax, paging and answering rules as well as automatic voicemail transcription.
Pricing
Essentials: £7.99 monthly per user; Standard: £14.99 monthly per user; Premium: £19.99 monthly per user; Ultimate: £24.99 monthly per user.
Dialpad comes with unlimited calling and unlimited video meetings. But it's best known for AI-powered call and voicemail transcriptions. Google Workspace and Microsoft 365 integrations round off the package, making it easier to use among a wider range of small businesses.
Pricing
Standard: £12 per user per month; Pro: £20 per user per month. There's also the offer of a free trial for 14 days.
With bOnline, you can establish your business with a local phone number, wherever you're based. On top of that, bOnline has voicemail greetings, call reports, HD voice calls, voicemail to email, call queue and business hours call routing.  
Pricing
Starter: £6 per user per month; Unlimited Calling: £13.95 per user per month; Unlimited Calling (includes a desk phone): £15.50 per user per month
Call recording, HD video conferencing and CRM integration add-ons are available for £5 a month each.
VoIPstudio is a lower-cost option, with call recording, conference calling, IVR and call routing, free number porting and on-hold music. What's more, you can choose a local number from a list of countries and cities, plus toll-free numbers that customers can call you on free of charge.
It integrates with Zapier, salesforce, Microsoft Office 365, Zoho and more.
Pricing
Pay-as-you-go: £3.99 per user per month – better if you mostly take inbound calls
2K bundle: £13.99 per user per month. Get 2,000 minutes per user per month to over 45 countries with one inbound number per user.   
A 30-day free trial is available on both packages.
All clients get all features from the off, with no upgrades or tiered features.
Which phone system should I use for my remote workers?
Choosing which system to use is really down to features and cost. If you've got fewer employees, you could look at one of the more expensive packages. If your business is international, your main focus should be a service which provides international calls. If you're unsure, do a free trial before you commit.
Read more
Five telephone best practice tips for small businesses – Here, Carl Di Cicco looks at five top tips for businesses on how they can improve their phone practice
Why your business should switch to a broadband-based phone network – Analogue phone systems are increasingly being replaced by smarter broadband based networks – here's why you should consider switching
Best UK business phone and broadband deals – how to choose – You need to understand your business and its internet needs before deciding on the best broadband and phone deal for you
[ad_2]

Source link